24. November 2023 | 19:00 - 22:00
Le Cœur Qui Jazze concert
Le Cœur Qui Jazze concert
https://lobeblock.de/wp-content/uploads/2023/10/Le-Coeur-qui-jazze.jpg
557
404
Lobe Block
https://lobeblock.de/wp-content/uploads/2023/10/Le-Coeur-qui-jazze.jpg
Le Cœur Qui Jazze
in collaboration with Jazz am Helmholtzplatz
Tickets 12-15 €
Lobe Canteen is open from 7pm for wine, healthy food and dessert.
The concert starts at 8:00 p.m., there will be a short break.
The concert ends at 9:45 p.m
Our bar is open for you before and after the concert.

Tickets are available at the doors.
Le Cœur Qui Jazze" is an illustrious sextet led by singer Malika Alaoui. The formation is musically dedicated to French jazz- pop of the 1960s and 1970s. Titles by Michel Legrand, Serge Gainsbourg, Francis Lai and France Gall are on the programme – sometimes full of pathos, sometimes in a light-footed bossa nova rhythm, but always in the formation's very own sound.
Malika Alaoui (vocal)
Michael Scheunemann (as, ts)
Julian Gretschel (tb, arr)
Thibault Falk (p)
Klaus Axenkopf (b)
Charly Köhn (d)
Andreas Weiser (perc)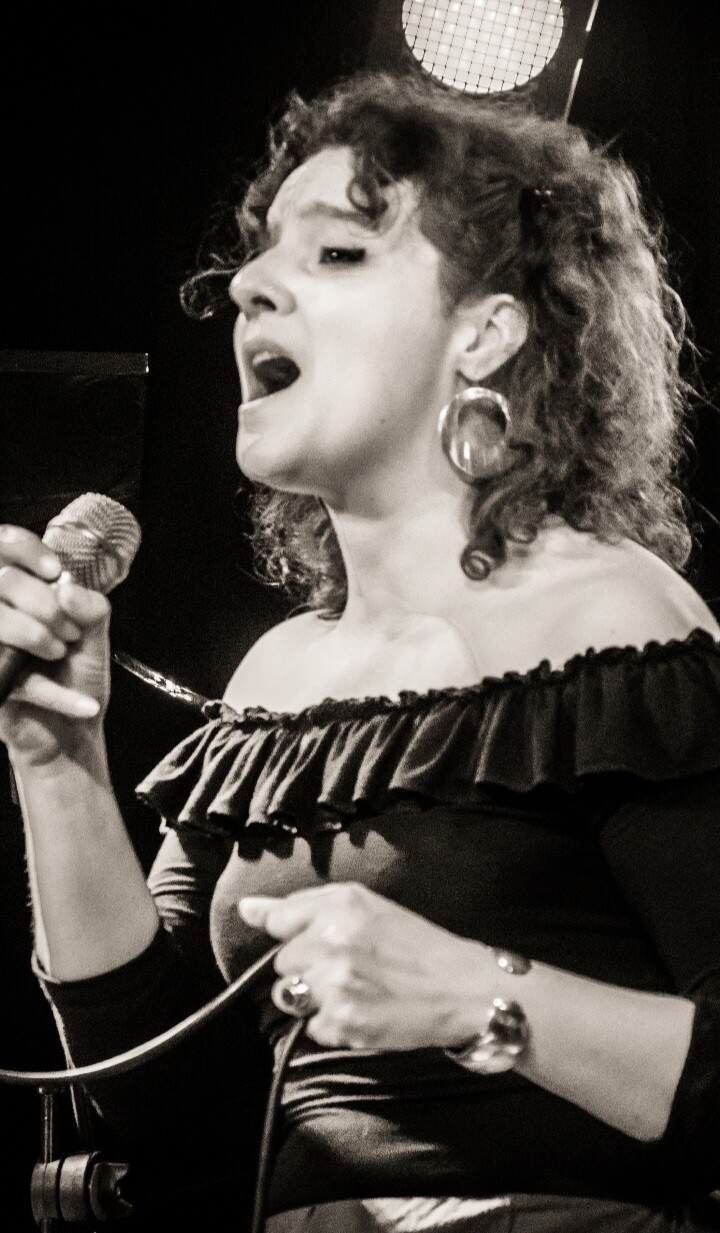 The non-profit jazz initiative "Jazz am Helmholtzplatz" ("Jazz at the Helmholtz Square") aims to re-establish jazz again in Prenzlauer Berg and its neighborhood since march 2018.
Jazz am Helmholtzplatz e.V. wants to support the many national and international professional jazz musicians who reside in Berlin, provide them with more opportunities to play in public and strengthen the visibility of the local jazz scene in Berlin. In the future Jazz am Helmholtzplatz intents to connect local jazz scenes inside of Germany and on an international level.
A core element of Jazz am Helmholtzplatz e.V. are thematically oriented series, curated in a narrower sense, which take place parallel to the concerts and illuminate historical, socio-political, aesthetic topics and are accompanied by program booklets or readers, as well as discourse events.

We are very pleased to announce our first concert in collaboration with Jazz at Helmholtzplatz! There's more to come, I hope you all enjoy this lovely evening and stay tuned!