An unusual wedding venue with a stylish, contemporary look and a warm, green heart. Lobe Block is a place to share memories! We see romance as a modern affair, free from traditional boundaries and kitschy details. Our modern, concrete block offers clean lines and a blank slate for a creative couple to shape their own unique experience.
Famous for it's striking new-brutalist architecture, photographers are spoiled for choice. Whether it's against the backdrop of our vast, textural concrete walls or out in the lush, green, permaculture garden, there will be many ways to create gorgeous, eye-catching snapshots of your big day.
The location becomes an experience, as guests can travel up and down the stairs* at will, gazing at the sunset from our unique rooftop viewing platform with an aperitif drink in hand. Meanwhile, children can enjoy the sandpit, rabbits and chickens and burn their endless energy in the enclosed garden.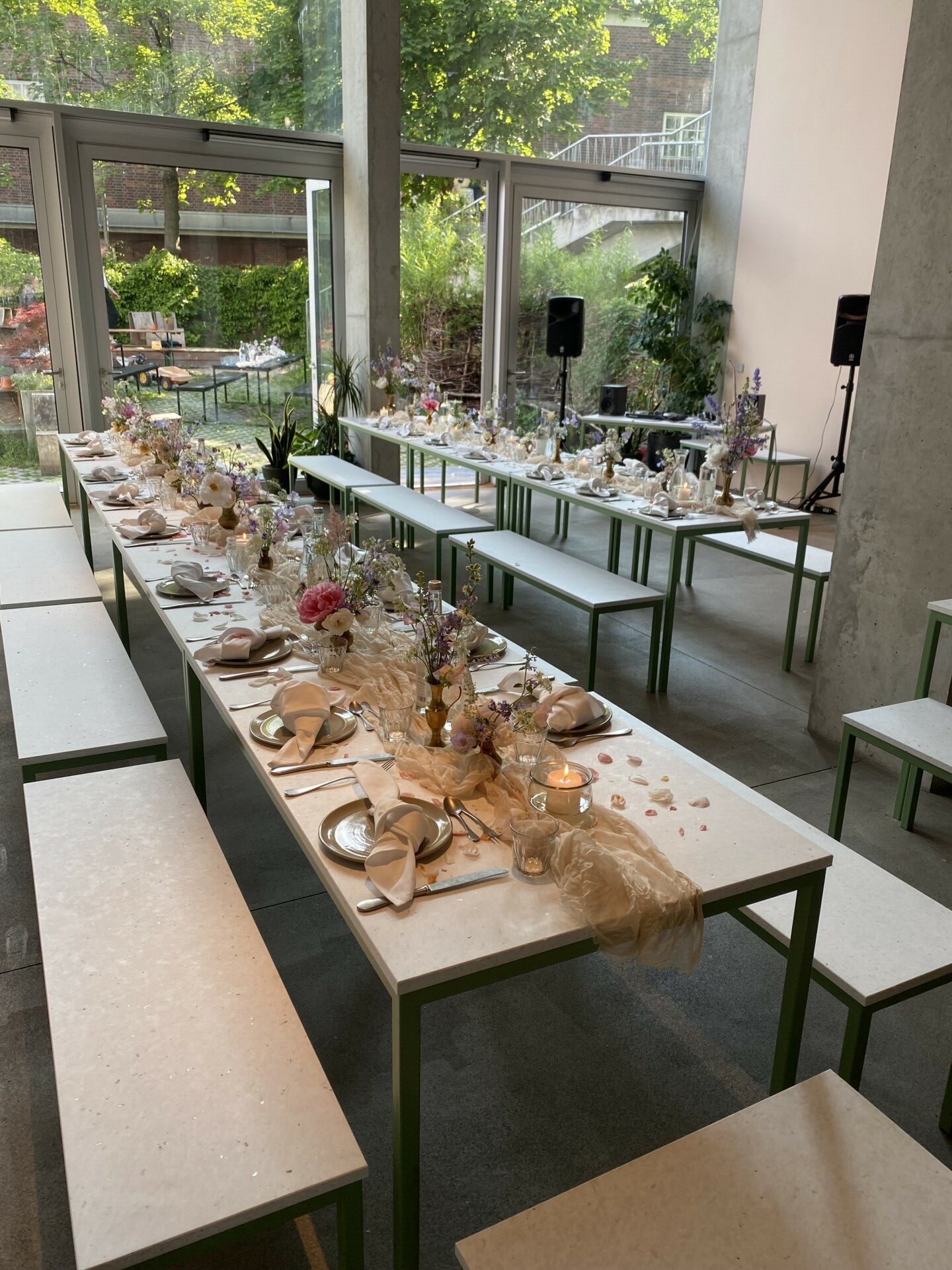 Our Canteen serves delicious, sophisticated vegan/vegetarian dishes. We can accommodate up to 90 people on long tables. Modest, carefully chosen seasonal flowers grace our tablecloths and Irish linen, while lanterns glow just outside our 30ft windows under strings of Edison lights
Our big event space and DJ equipment allow for all generations to have space to boogie! Our grand piano can serve as a welcome cascade of musical notes to welcome guests in or, when combined with acoustic guitar or violin, can fill the room with the special sound of the happy couples' first dance.
Let Lobe Block make your day exceptional, without fuss and unnecessary frills. Rest assured that our plant- based kitchen and circular waste system will mean that your celebration is environmentally friendly as well as stress-free. Our style is purity and sophisticated simplicity mixed with a biophilic appreciation of nature, all conveniently located right in the middle of the city.
Don't want to leave? Lobe Block has a private unit with a four-poster bed or a cozy Bauwagen nestled in the back of our garden so there's no need to go home early. Settle into our community and share a Wedding Brunch at our Canteen the next day! For chilly evenings we have fire-bowls in the garden and plenty of marshmallows for the kids to toast. If a clear day suddenly turns, we have enough glorious space within our high-ceilinged rooms to shelter you from the storm and still allow a spinning bride or groom to glow.
Come and chat to us, Maria & Olivia, about your celebration. Our goal is to make it magical in a down-to- earth way.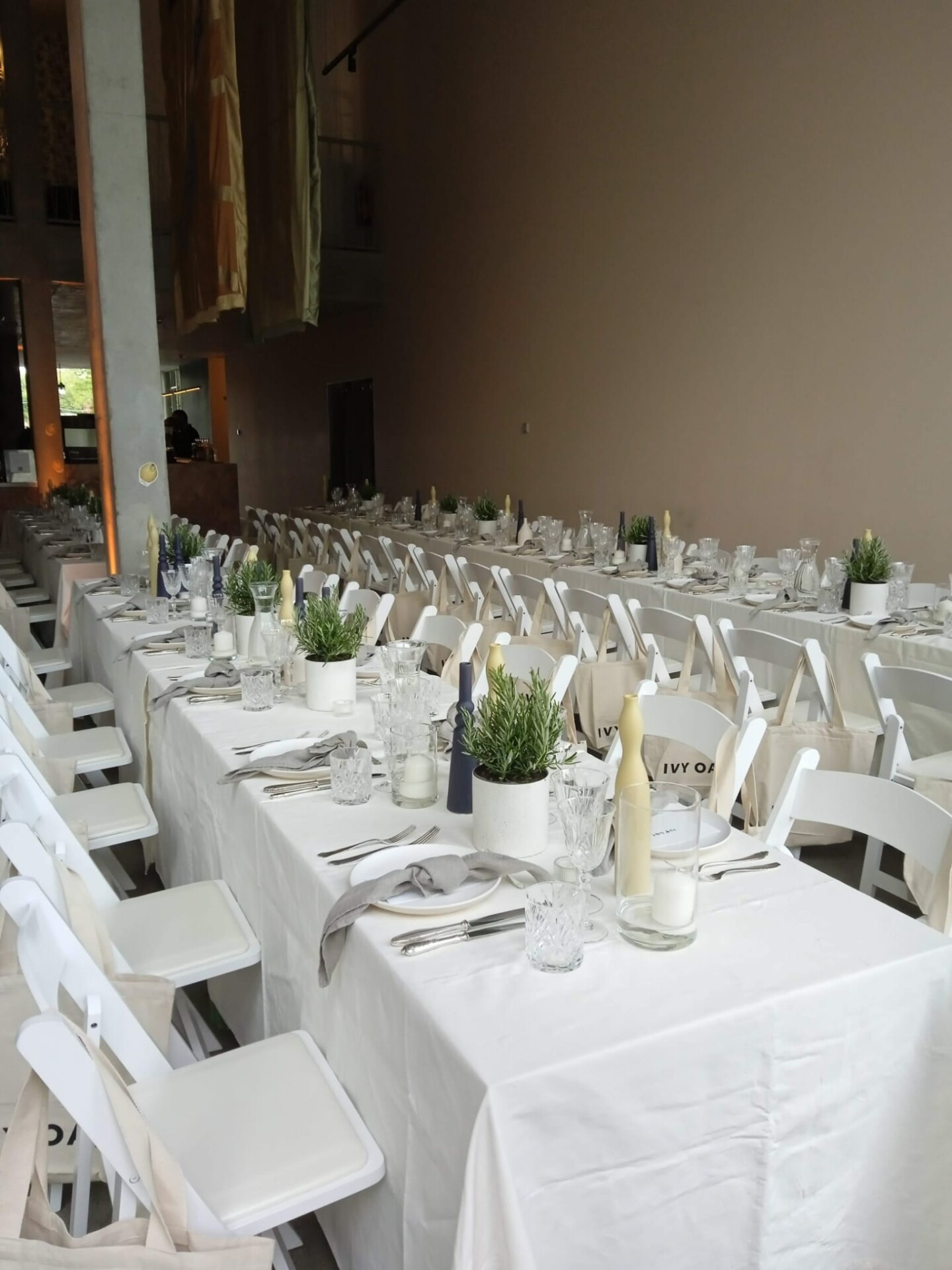 Lobe Canteen
Restaurant 185 qm
---
7m high
Open Kitchen
Catering (vegan / vegeterian)
Tables, Chairs, Benches
Dining Table upstairs
Natural Light
Windows (floor to ceiling)
View to the Garden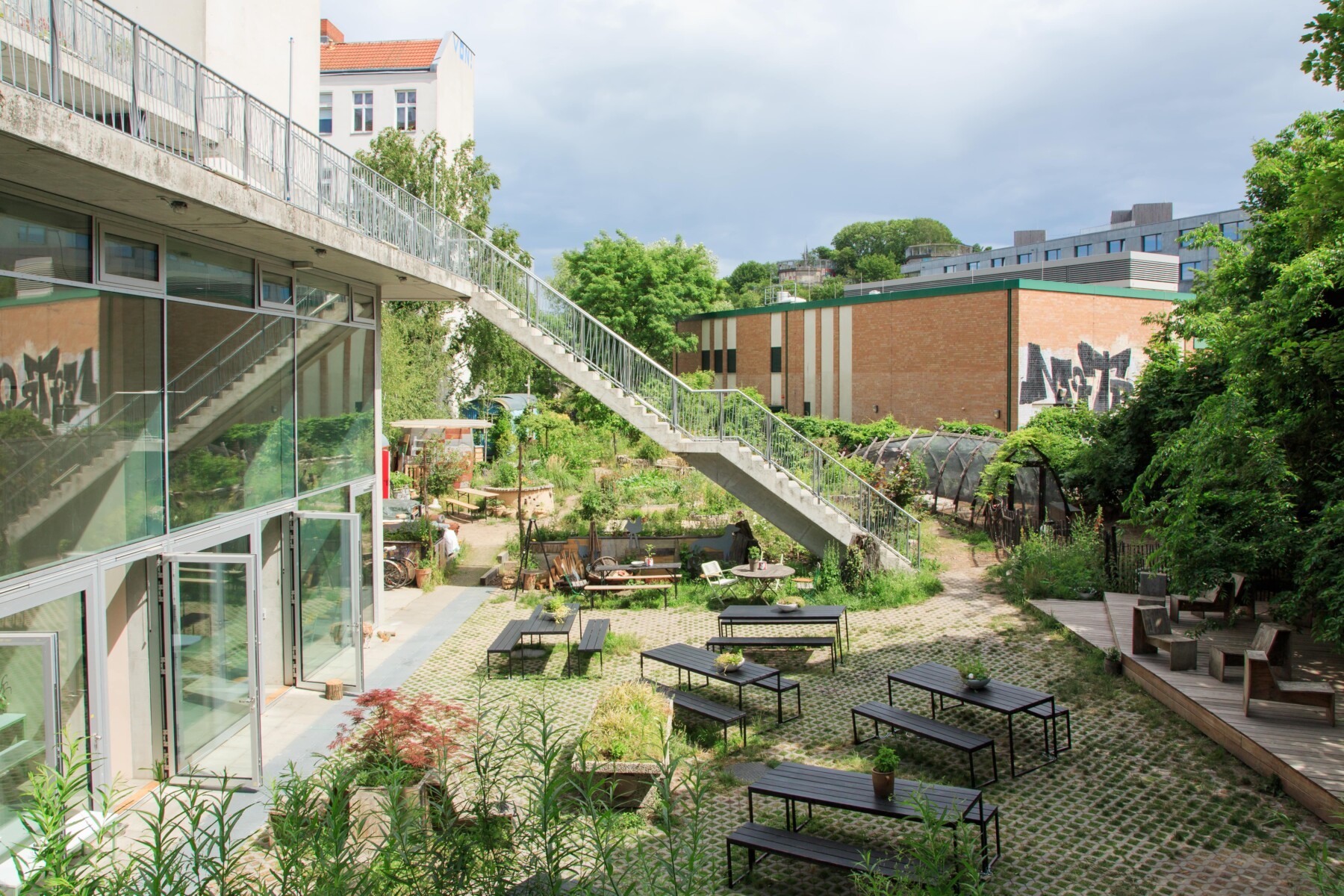 Permaculture Garden
Seating Aera (Tables, Chairs and Benches)
Barbecue
Bonfire Place
Covered Drive-through
Fruit, Herbs and Vegetable Garden
Chickens, Rabbits, Quails and Ducks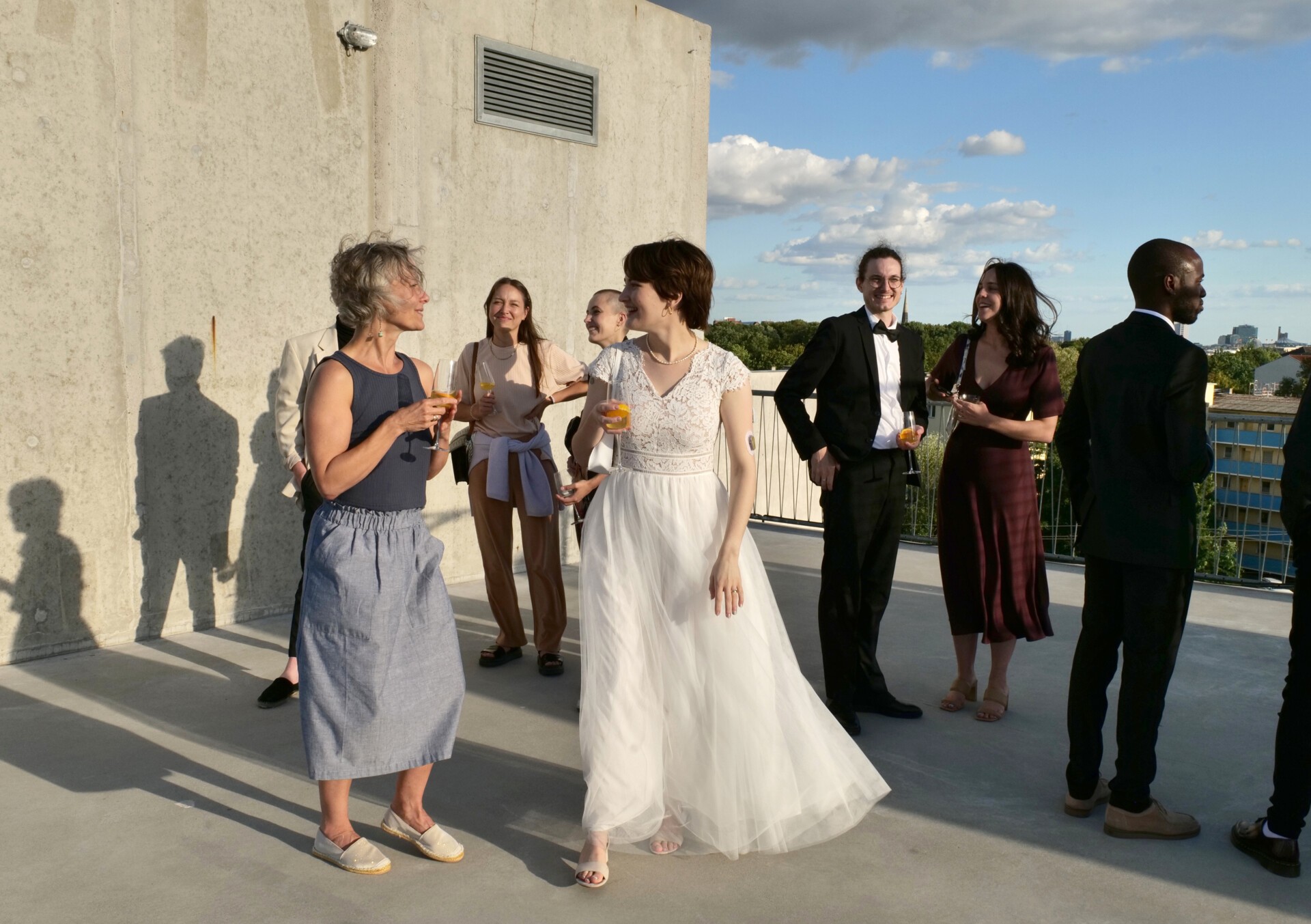 Permaculture Garden
Seating Aera (Tables, Chairs and Benches)
Barbecue
Bonfire Place
Covered Drive-through
Fruit, Herbs and Vegetable Garden
Chickens, Rabbits, Quails and Ducks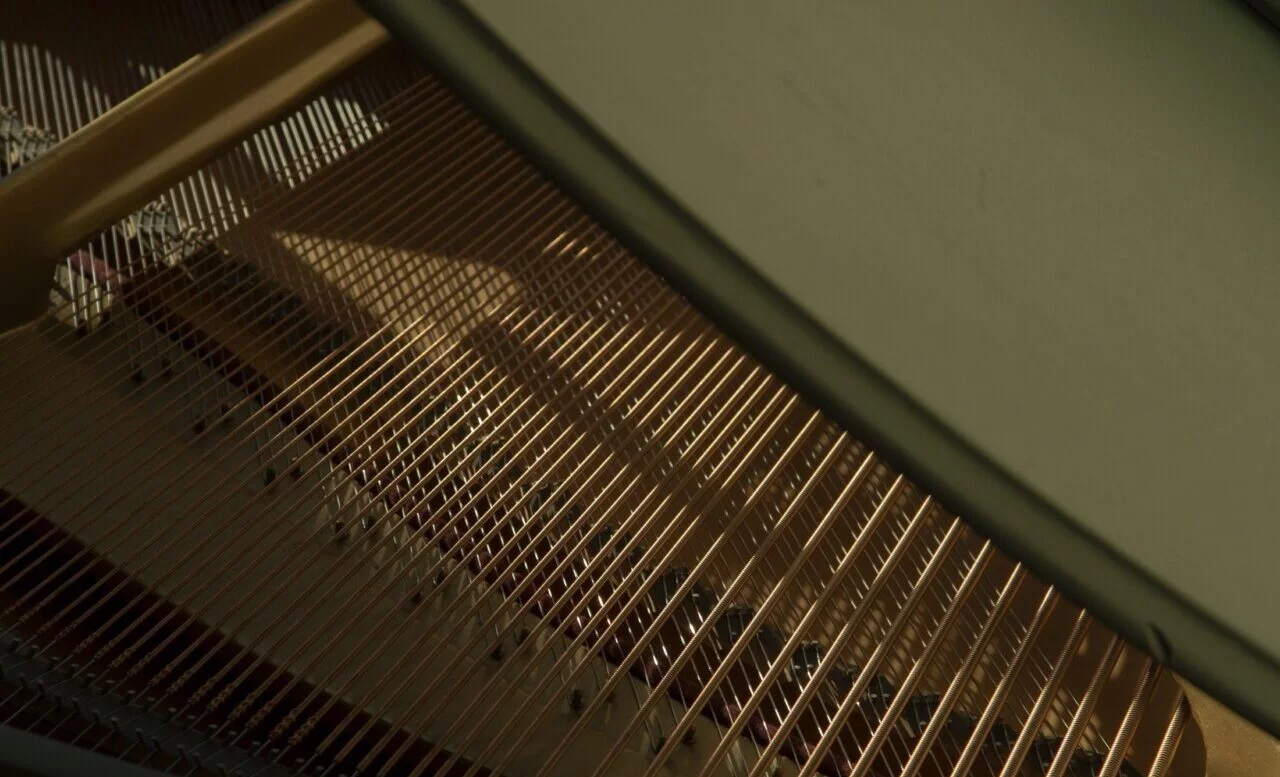 Yamaha Stagepas BT
1 Monitor
2 Front of House Speakers
2 Speaker Stands
4 Microphone Thomann Shure SM58
2 Microphone Stands
2 Technics SL-1210MK7
1 Ecler Nuo 2.0
Beamer Optoma DLP Projector RG2
3 coloured spots
Stage (30 x 200 x 200)
15 Conference Tables
40 Chairs
Benches for 80 Guests