24. October 2023 | 19:00 - 21:30
CANCELED: Healing Piano Soundbath with Esh Loh
CANCELED: Healing Piano Soundbath with Esh Loh
https://lobeblock.de/wp-content/uploads/2023/10/152993_89832775a4864ee8be7b73f78bf54131mv2.jpg-1920x1083.webp
1080
609
Lobe Block
https://lobeblock.de/wp-content/uploads/2023/10/152993_89832775a4864ee8be7b73f78bf54131mv2.jpg-1920x1083.webp
Healing Piano Soundbath
Esh Loh "Music of the Heart"
Tickets 25-30 €
18:30 – admission
19:00 – first set Healing Piano
19:50 – break, there is a possibility to enjoy a vegan meal or drink in the Lobe Canteen
20:15 – 2nd set Healing Piano
21:15 – end
Please be sure to bring your own yoga mat and blanket.
My name is Esh Loh and I am a trained musician, composer & the founder of Yoga Piano and Tāla Yoga. My main concern is to use music to increase your ability to vibrate and to convey the element of love that connects everything.
I have been intensively involved with music since early childhood and am grateful to be a musician and yogi. I have been practicing yoga every day for over 20 years and have studied a wide variety of spiritual philosophies. I studied drums and piano at the renowned "Felix Mendelssohn-Bartholdy" University of Music and Theater in Leipzig and graduated with a diploma. For me, music is an expression of universal love and I can show you how you can use music as a spiritual tool to gain deep insights about yourself and life.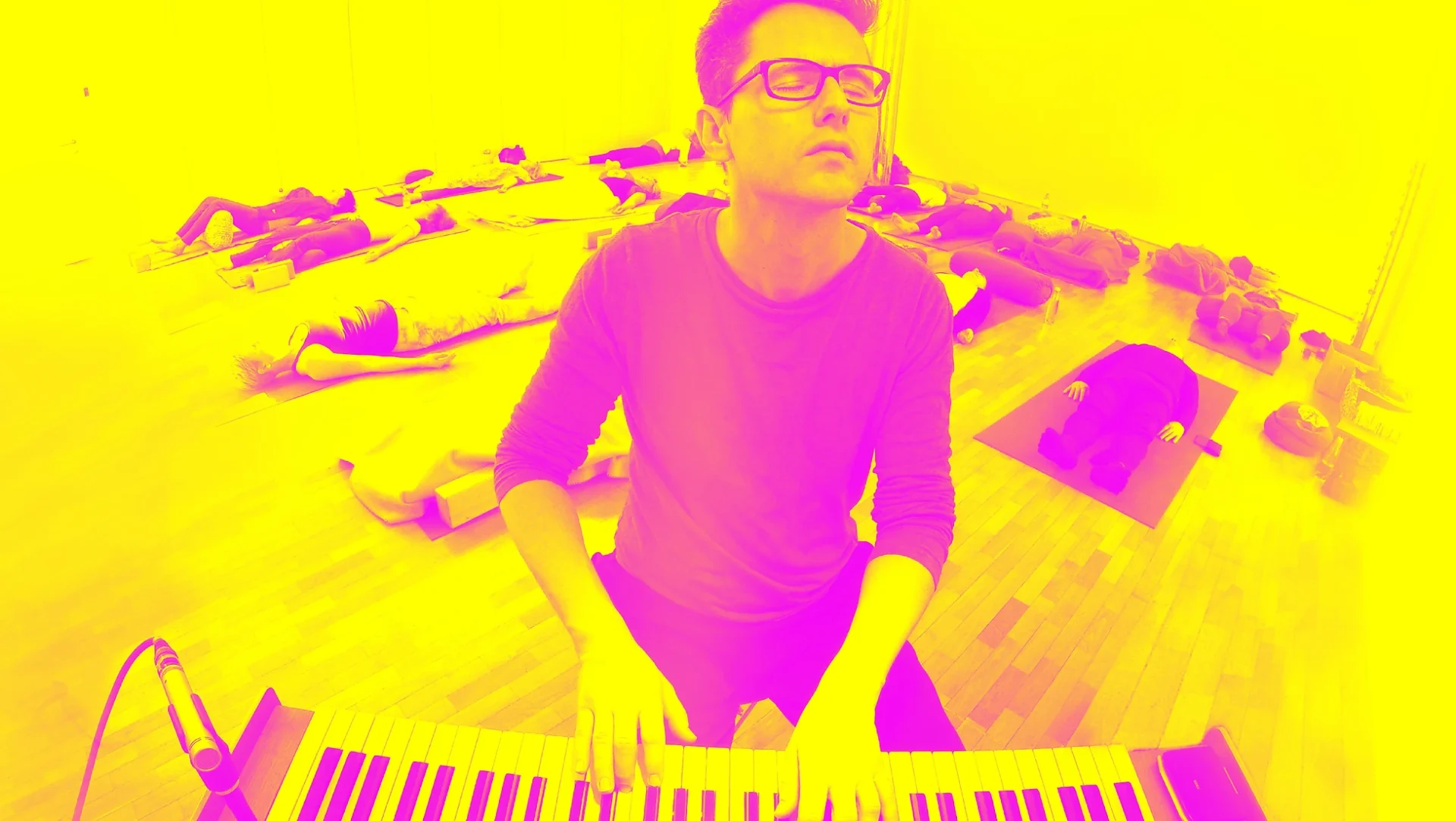 I am very happy to welcome you to the Healing Piano Soundbath in the Lobeblock. Feel invited to completely drop into the music and experience your inner beauty.