Art is longing. You never arrive, but you keep going in the hope that you will

Anselm Kiefer
---
Space; physical and temporal, is all that is needed to be a platform for Art. Lobe Block, with our 7m high ceiling, characteristic concrete walls, floor-to-ceiling glass and clever rigging system, has space in abundance. Nature leans in through the tall glass wall, providing fresh air and the mental space to experiment freely. All art actions, from master's students to up-and-coming collectives to internationally renowned artists' are seamlessly integrated with the natural world in a way that makes all art global.
The Lobe Block was built by Curator Olivia Reynolds, whose previous Art Project Space, Lobe, ran for 5 years in Wedding. A space that connected artists from London and Berlin, inviting them to make new work together in an old shop: these collaborations were celebrated by a show and artist's talk held over a communal dinner. The name of the block Lo– (London) Be (Berlin) comes from this history.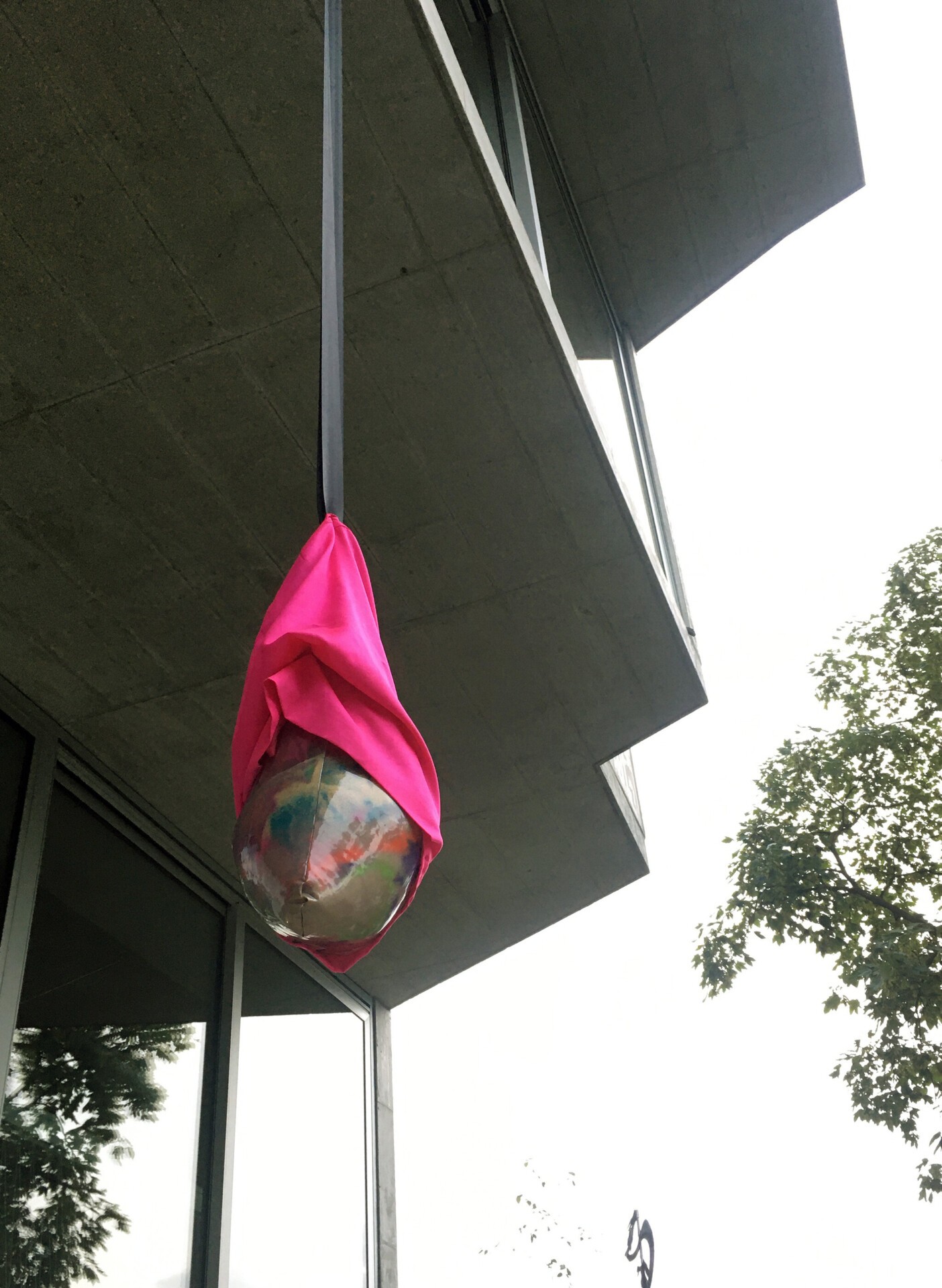 Collaboration is still a major theme of the Art identity of Lobe Block, as well as hosting exhibitions from outside Galleries and Art groups, we are busy allowing experimental Art to happen in our outside and inside spaces with our own SCULPLOBE.
Sculplobe e.V. is a non-profit art association founded in 2021 by a group of artists and curators in order to facilitate art projects in and around the building Lobe Block in Berlin.
Sculplobe e.V. aims to create a forum for conversations between contemporary global art, the urban environment and nature. Participating artists are encouraged to make new work for each show that engages artistically and socially with the local environment.
Vernissage and finissage catering, artist's talks, collector's dinners and gallery events are all connected and nourished through shared plant-based meals by Lobe Canteen. We are what we eat and we are linked to each other by our own organic natures, Lobe Canteen celebrates this earthly inheritance and recognises the responsibility of stewardship that comes with it. Lobe Block has ambitions for Art meals and events that pulls art together with the topic of what we eat, after all Art begins somewhere in the physical chemistry of our bodies and permeates all boundaries, including skin. This idea was explored in Sculplobe's first group exhibition PORÖS, which conceived of bodies, objects, territories and buildings as porous entities and posed the question; if every identity is therefore unstable, what other ways can exist to interpret and inhabit the world?
In the near future, Sculplobe hopes to extend these themes through on-site residencies, group exhibitions and salons where ideas can flourish. In Summer we meet beneath the shadows of fruit trees in the garden and in the long Winter months we sustain ourselves with regular community dinners of homemade pizza.